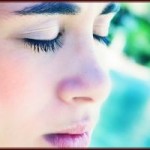 Meditation is an important step in developing your intuition.  Why?  Because it releases our resistance to everything.  And when we release resistance, we allow "well being" to flow our way.  This is something that I learned from Abraham-Hicks at www.abraham-hicks.com.  I used to meditate twice a day, and when I did that, my life just seemed to be in the flow.  Everything I wanted, I manifested.  Life just seemed to work for me, when I took the time to sit in stillness.
There are so many ways to meditate.  The key is to find one way that works for you. For me, it's about quieting the mind.  Sitting comfortably, and allowing the thoughts to just drift away.  That's not always easy to do.  When the thoughts come in…and they will come in…..consider reciting a mantra <——a word that you recite over and over that has no meaning.  That, in combination with deep breathing, is all you will need to start soaring into higher dimensions of consciousness.
You may not get the inspiration you are seeking at that exact moment….when you are sitting there in stillness….but it will come later….as you get busy….doing what it is that you do.  For me, my intuition or inspiration usually shows up in the shower.  I could write entire novels from what I've "gotten" in the shower.  Something about water, causes the inspiration to flow.
So my first suggestion, if you want to become more intuitive…is to meditate…every day…even if it's only for 5 minutes.  As the mind releases resistance, by dwelling on "no thought"….that's when the inspiration comes…and as Deepak Chopra says:  It's the space between our thoughts….where the magic begins.
Tags: intuition tips, meditate, meditation