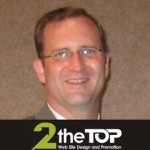 One of the things I've learned recently is to go where I'm intuitively led. That's what I did tonight when I attended a meeting of the Nashville SEO & Internet Marketing Group. I learned a lot from the presenter Ross Jones about making money with Google Adsense.
But, what I learned most, was how much I enjoyed watching and listening to someone who was totally in the flow of who he was and what he loved. His passion for his topic was evident as he took on the questions from the audience. I learned that I could pick up tips about the best WordPress Plug-ins, where to place Google ads on my sites, and how to structure my sites so that the user has a better experience.
I left his presentation feeling invigorated, with new cutting edge knowledge that I could apply to my websites with a new sense of purpose. This was NOT your typical lecture. It was ALIVE, FUN, INTERACTIVE, AND IN THE FLOW. I am so glad I went. You can contact Ross Jones at his company   http://2thetopdesign.com/. He promised that if we connected with him through Social Media, that he would post an article about how to get mutliple links back to your site. I'm looking forward to that with great anticipation.
Tags: in the flow, intuition, SEO